click below to link:
Therapeutic Massage Helps With... Chronic Pain, Headaches, Lower Back Pain, Upper Back, Neck Pain, Fibromyalgia, Stress & Tension Relief, Migraines, TMJ, Relaxation & Calmness, Depression, Circulation, Accident Rehabilitation, Post-Op Rehab, High Blood Pressure, Range of Motion, Immune System, Insomnia, Sports Injury, Poor Posture, Allergies, Anxiety, Carpal Tunnel Syndrome, Joint Injury, Autism,
Elderly/Geriatric People, Homebound, Pediatric Clients, Sciatica, Oncology Patients, Stretching for Flexibility.
Massage Benefits Section


Natural Products for Personal Care, the Home, and More - Mountainside-Diversified.Com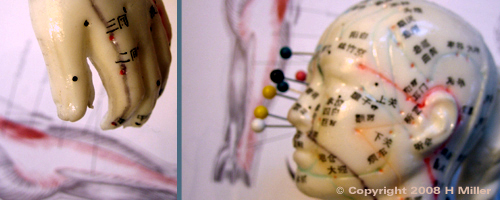 Massage Abstracts / Studies
Index of Scientific Studies proving the efficacy
and effectiveness of Therapeutic Massage
as a healing modality.
Massage Debunkers Debunked!
Some skeptics attempt to debunk
Massage Therapy as a effective treatment.
Here such arguments are addressed.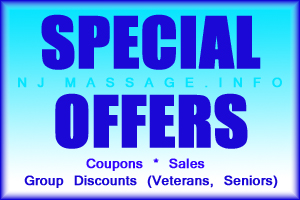 Massage For Sciatica
Sciatica Massage At Home: An Option Worth Considering
Massage for Sciatica (see Wikipedia definition here and the WebMD Sciaitica Picture Slideshow here) has been found, in both anecdotal accounts of massage clients, as well as in controlled studies, to help with sciatic pain. Bodywork treatments for sciatica, including various modalities of Therapeutic Massage, can have a positive impact on sciatica relief. Massage Therapy for Sciatica may be done right in your own home, without the need to sit in a car traveling to and from the spa, an activity that often exacerbates sciatic pain in many sufferers.
Treating sciatica with massage at your home is worth investigating, especially if your sciatica keeps you from enjoying life, sleeping deeply, or working at your full focus. Sciatic Pain can be a significant distraction, and can render a sufferer a mere shell of their former self. Dealing with the pain of chronic sciatica can be draining, mentally as well as physically. Therapeutic Massage Sciatica Treatments At Home are an effective means of working your way back to a pain-free life, productive and enjoyable.
Sciatica Massage is less invasive than surgery, which is only necessary in a small percentage of sciatica cases, according to medical statistics. For many individuals, Sciatica Massage Therapy helps alleviate the torturous pain of sciatica. Massage For Sciatica helps to relieve sciatica, whether the sciatic pain is caused by pregnancy, spinal disc herniations, spinal stenosis, Piriformis syndrome, overuse, or simply failing to stretch before exercising or walking. Sciatica Massage Treatment involves working on the muscles and connective tissues surrounding the sciatica nerves with the goal of aiding the muscles in becoming less tight, permitting the sciatic nerves to travel through the tissues without being pinched so severely.
What Is Sciatica?
The sciatic nerves (ischiadic nerves) are thicker and longer than any other nerve in the human body, emanating from the sacrum on either side, running down the lower buttocks to the bottom of the legs. Sciatic Pain is caused by compression of one of the five nerve roots in the lower back, or by compression of the sciatic nerve. Only a physician is qualified to determine the cause of Sciatica, and recurring or chronic sciatic pain should be thoroughly investigated.
If you've ever suffered with sciatic pain, you know how dreadfully painful the condition can be. The discomfort experienced by many sciatica sufferers is known to be excruciating, with severe pain radiating down the entire length of the sciatic nerve, causing burning, shooting or sharp pain, and numbness from the buttocks down the leg. Sciatica Massage can help this. Depending on the underlying cause of a sufferer's sciatic pain, treating sciatica with massage can lessen pain, or in some cases even help alleviate the cause of sciatica.
There are two main classifications of Sciatic Pain: axial and appendicular. Axial sciatica is caused by a compression of the nerve roots at the area referred to as the intervertebral foramina, of the vertabrae marked L1 through S3. If you care to look up an anatomy illustration to get a better idea of what your Sciatia is about in visual terms, the vertabrae labels should be helpful. Appendicular sciatic pain arises from a condition referred to as 'nerve entrapment', and often occurs far from the nerve roots, referring pain and numbness down along the buttocks, sometimes all the way down to the back of the lower leg.
Massage Treatment for Sciatica: Studies Confirm Positive Results
Massage For Sciatica has been shown in studies to help with pain relief. Hernandez-Reif, M., Field, T., Krasnegor, J., & Theakston, H. (2001) determined, through a controlled study, that lower back pain was lessened, and range of motion increased by sessions of Sciatica Massage. (International Journal of Neuroscience, 106, 131-145). Study participants receiving Massage Treatments For Sciatica reported decreased anxiety and depression, lessened pain, and improved sleep, compared to the control group relying solely on relaxation techniques.
The authors of another important study on the effects of Sciatica Massage reached similar conclusions. In the case study entitled, 'Treatment of Sciatica with Electro-Acupuncture and Tuina Massage: A Case Study', Yan Lu, DAOM, LAC, concluded that Tuina Massage as a component of an acupuncture session, can help with sciatica due to compression on the sciatic nerve by piriformis muscle and SI ligaments. While this case study does not carry the weight of carefully controlled studies on the effects of Sciatica Massage, it does support the same general conclusions. Case studies are not without any worth.
Sciatica And Massage: What You Should Know Before Booking A Session
While all Nationally Certified and State Licensed Therapeutic Massage practitioners should be able to help you with sciatica, you may want to find a therapist who has experience working with clients suffering from Sciatic Pain. While classroom learning prepared the student for encountering sciatica, it is the many hours of practical hands-on experience that makes the difference between an effective Sciatica Massage session and one that does not help quite so much.
Ask the Massage Therapist questions before starting a new course of Therapeutic Sciatica Massage. It is not rude or poor form to inquire how many Sciatica clients a prospective therapist has worked on. Neither is it unacceptable to ask about the clients' outcome with Sciatica Massage. While Massage For Sciatica is clearly a good choice for many, the experience and physiological knowledge of the practitioner can make all the difference.
Treatment For Sciatica: Learn, Ask, & Finally Choose A Course of Action
At Mountainside On Site Massage Therapy, you can request a Massage Therapist experienced with helping sufferers with Massage Therapy for Sciatica. We will be happy to talk with you about Massage For Sciatica, providing all the details about Sciatica Massage that we may have left out on this page, answering any questions you may have about Sciatica Massage via e-mail or phone.
Speak with a chiropractor or doctor experienced with this condition, and examine illustrations of the spinal and sciatic nerves. Get familiar with your Sciatic Pain condition. The starting point for eliminating sciatic pain is to find out why you have the pain, and then take a definitive course of action. For many, such includes On Site Therapeutic Massage For Sciatica.
Editorial Board, H. Miller, Content Editor

As Massage Therapists, our role as part of your health care team is clear.
We are not Doctors or Nurses, and cannot replace their vital services.
But the number of conditions that Massage Therapy has been proven to help with
grows by the week, as new research is conducted worldwide about the far-ranging effects
of Therapeutic Massage.

The Massage Benefits Section of this web site is dedicated to learning, and sharing,
information about evidence-based Therapeutic Massage and health. As Massage Therapists, we
feel it is essential for our clients to be educated about Massage Therapy, and
the state of current research. This site is owned and operated by H. Miller, and is a non-moderated platform.


Our mission, with regard to the Massage Benefits section of NJMassage.Info,
is to inform our clients, and worldwide web users browsing our site,
about Massage Therapy, with regard to various topics including
quackery, current research studies, as well as conditions that Massage
Therapy shows promise with, as supported by medical and university research.


The information provided on the NJMassage.Info web site is
for informational purposes only and should not be considered
medical, psychiatric, psychological or behavioral health
care advice. Nothing contained on the NJMassage.Info web site is
intended to be used for medical diagnosis or treatment or as a
substitute for consultation with a qualified health care professional.
NJMassage.Info displays advertisements and links to third party websites.
Mountainside On-Site Masage Therapy does not make any representation,
warranty, or endorsement of any product or service or the content
or accuracy of any materials contained in, or linked to,
any advertisement or link on the Site. All advertisements are clearly marked.
Ad proceeds may be used to help fund this site.

Page created April 21, 2011. Last modified 23 August, 2016.

Please click on the '@ Contact Us' button at bottom-left to access our inquiry form, or use the button at the top of this page. Feel free to also call us at 877 480 8038 for more information or to book an appointment.
Cash, PayPal, CashApp, GooglePay, Credit Cards, and Gift Certificates accepted. Insurance plans accepted: County / Municipal Health Care Plans (NJ), Independent Health Flex Fit, Preferred Care, No-Fault with Authorization
Note: We offer *strictly* therapeutic massage therapy. We do *NOT* offer as€nsual u'massage', in any form.